Ableton Drum Rack for MFB-522
Core 808 to MFB-522.adg (6.0K) I've been spending time working on music stuff, and decided to share my Ableton Drum Rack for the MFB-522 drum machine.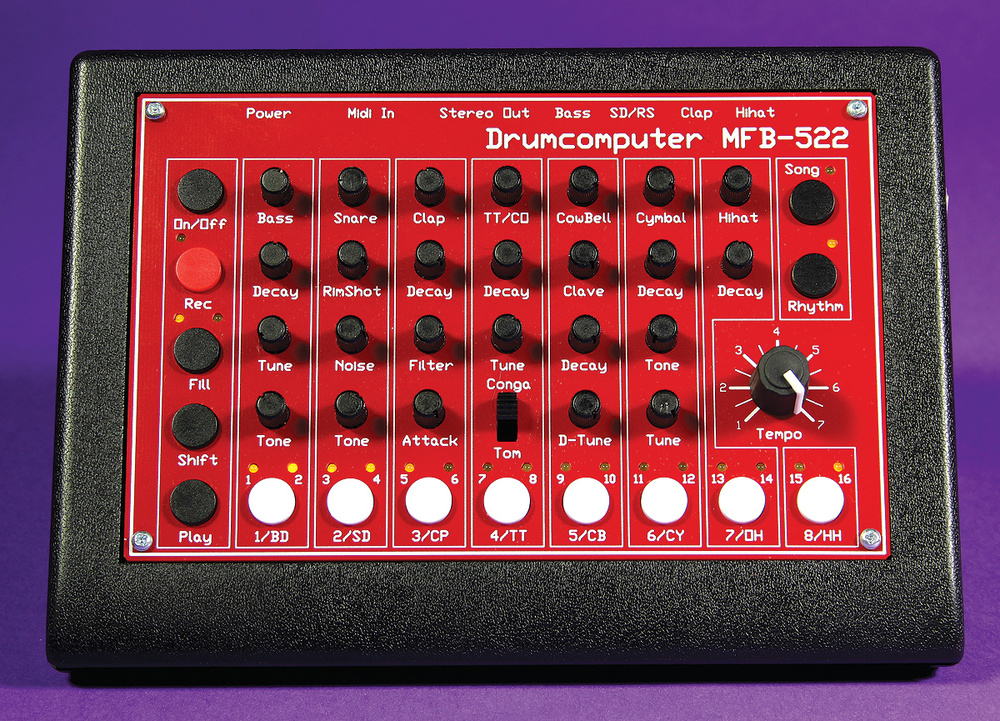 The MFB-522 Drumcomputer is a discontinued drum machine from MFB that sounds very similar to the Roland TR-808. While you can sequence it internally, I prefer to use Ableton Live or an Arturia Beatstep Pro to control it. To program drum sequences when I only have my laptop, I like to use a sample-based Ableton drum rack such as Kit-Core 808. You should be able to drop this Ableton rack onto your Core Drum sequence to sequence your MFB-522.
The MFB-522's MIDI implementation uses a layout similar to the General MIDI percussion mapping but deviating on number of notes. Furthermore, the MIDI implementation chart inside the MFB-522 manual (PDF) has several errors in which notes/note numbers correspond to a particular drum sound; keep this in mind when referring to it. Ableton's core drum racks seem to follow General MIDI Percussion, with their main kick drum located at C1. I've omitted the 808 maracas (doesn't have an equivalent in the MFB-522) and congas (triggered by the toms when a two-position switch is flipped). The short clap and short bass drum have been mapped an octave below the regular clap and bass drum.